650 seconds at a time! Long-duration Test Run of Land Space "TQ" 10-ton Engine Thrust Chamber Carrie
2019-11-06 16:47:39
LANDSPACE
47
Recently, the 650-second long-duration test run of the thrust chamber of the

"TQ" 10-ton liquid-oxygen-methane (LOX/LCH4) engine (TQ-11)
independently developed by LandSpace was successfully completed. This means
that, following the 80-ton engine TQ-12, another member of the "TQ"
liquid rocket engine family is about to come out.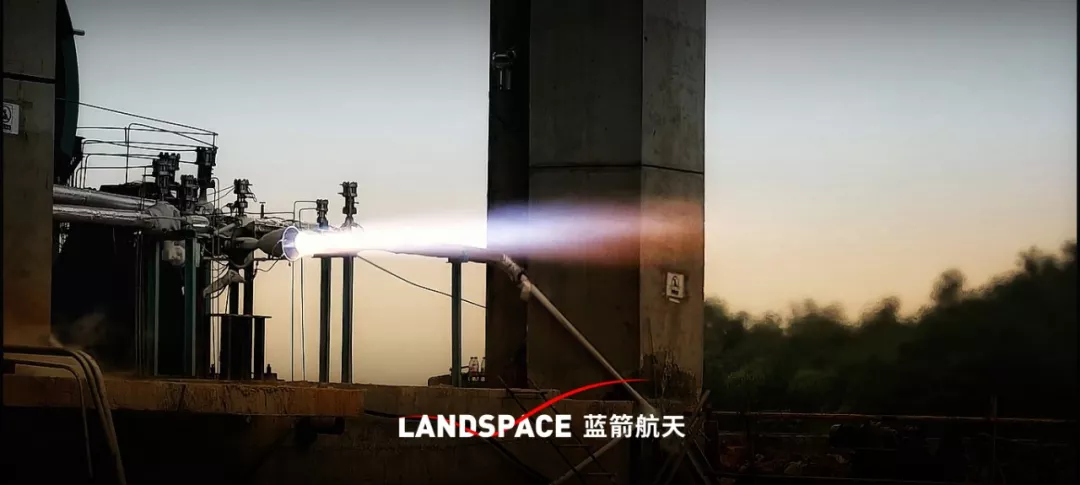 One of the design concepts of "ZQ-2" is "generalization" and
"modularization". In simple terms, it depends on only "one combination
of propellants, one rocket body diameter and two types of engines" to form
a series of liquid rocket products with capacity ranging from several tons to
several tens of tons and covering different orbital launching capacities at
low, medium and high levels through different design combinations. Last July,
Land Space announced the technical route of "80+10" rocket propulsion
system, of which "80" represents "TQ" 80-ton LOX/LCH4
engine (TQ-12) and "10" represents 10-ton LOX/LCH4 engine (TQ-11).
TQ-11 engine is commonly used for the second-stage vernier and the third stage active
force of the "ZQ-2" LOX/LCH4 launcher series . In the vernier configuration,
four thrust chambers of TQ-11 are propelled by one turbopump, each with a
thrust of 20 KN; in the three-stage active state, one turbopump propels one thrust
chamber (area ratio of 100) and a single engine supplies a total thrust of 85
KN. This test run involves the thrust chamber in TQ-11 vernier state. Its
application as a vernier in the second stage of the rocket is shown in the
following figure.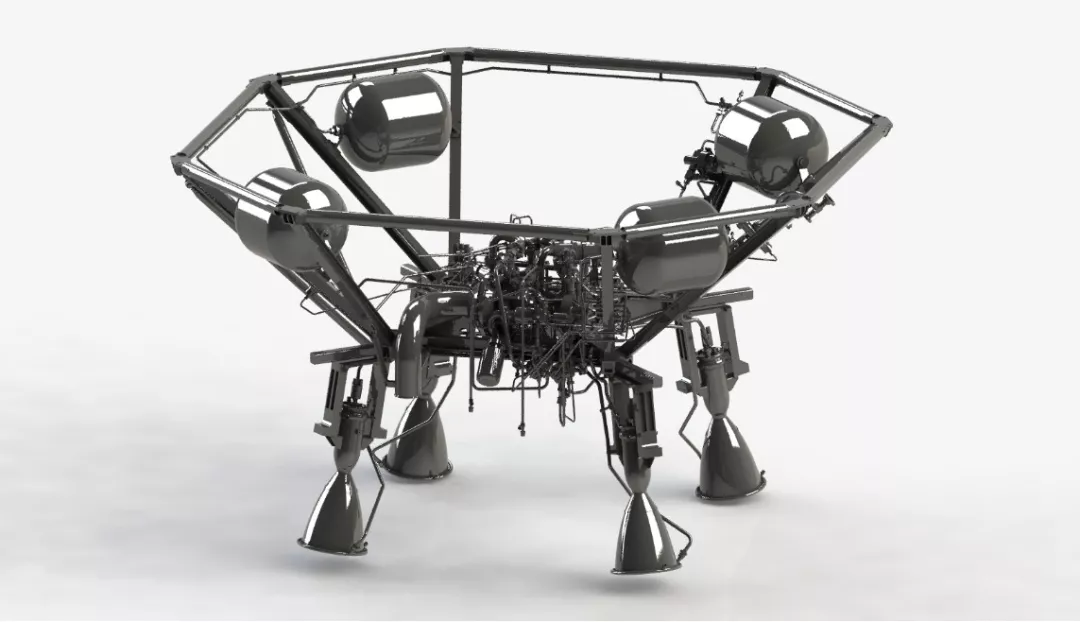 Figure 1: TQ 10-ton LOX/LCH4 Engine (TQ-11)

After combined with one TQ-12 engine, it forms the second-stage engine of the
"ZQ-2" rocket.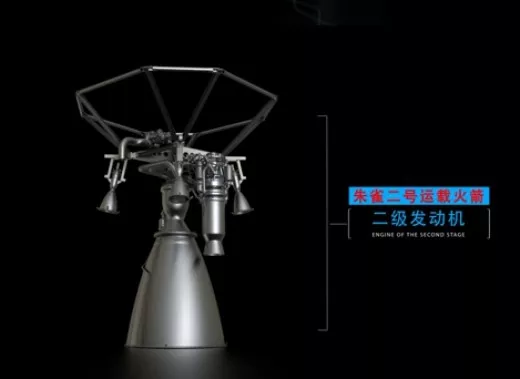 Second-stage engine of "ZQ-2" launch vehicle

TQ-11 and TQ-12 engines can meet the propulsion requirements of "ZQ-2" launcher
series' core stage 1, stage 2, stage 3 and booster through highly universal
combination.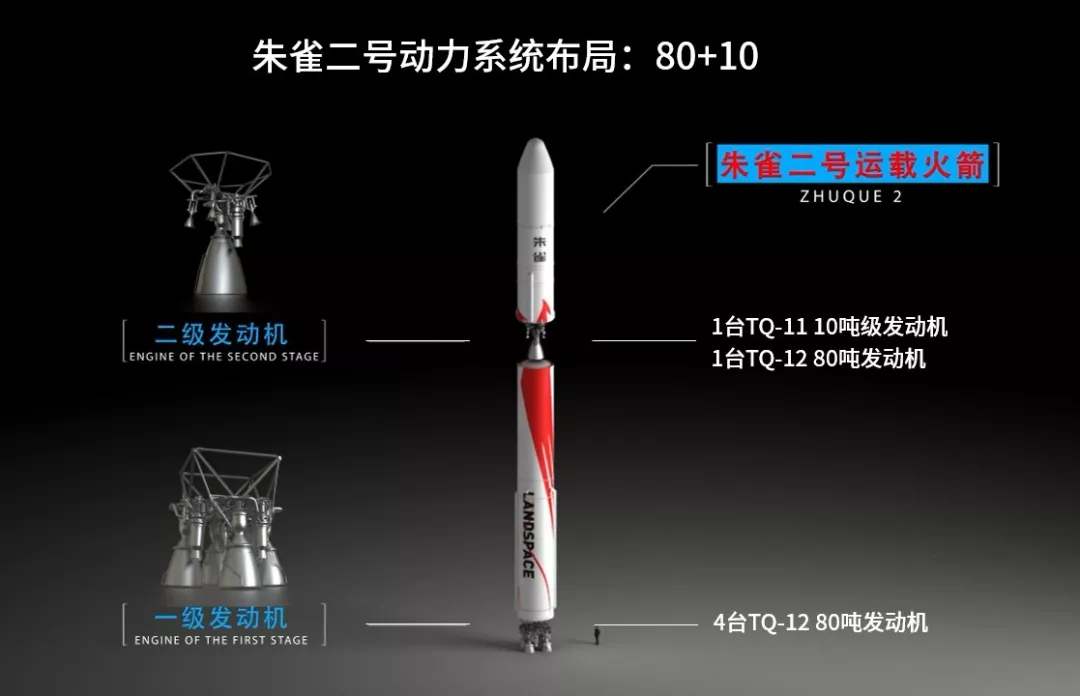 Propulsion system layout of ZQ-2 launcher: 80+10

TQ-11can expand the capability of "ZQ-2" launchers from LEO and SSO orbit to
MEO and GTO orbit, and is an essential propulsion system to enter the high
orbit and high value payload launch market.
Although they are two different types of products, the design and technological concept of
TQ-11 is regarded as in one continuous line with TQ-12. The manufacturing
process of injector and nozzle is universal to TQ-12 engine thrust chamber, and
the nozzle also adopts sandwich laser welding process. The combustion chamber
body is integrally formed with 3D printing technology. This universal process
concept is the key to realize rapid product development and manufacturing of LandSpace.
It can not only reduce product development cost and manufacture lead-time, but
also facilitate batch production.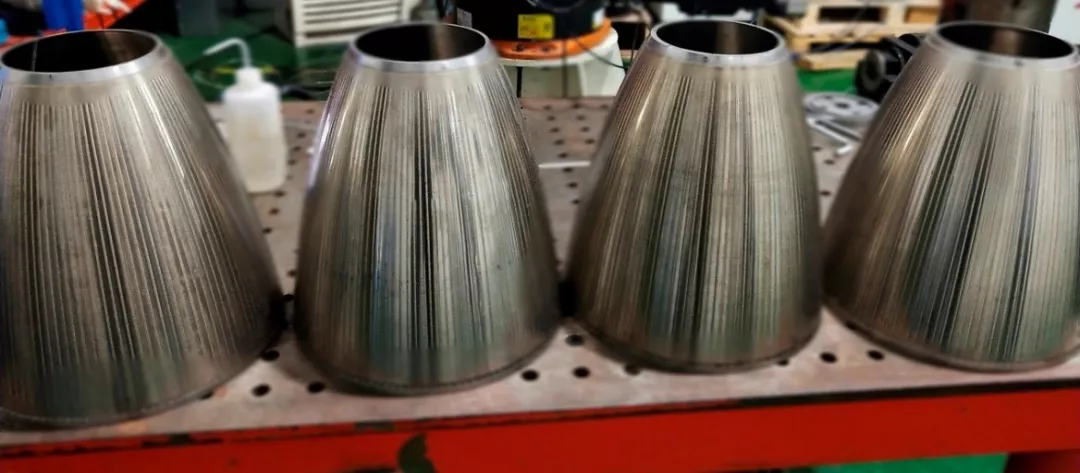 Batch laser sandwich welding for TQ-11 engine thrust chamber nozzle

Another key guarantee is the test bed. According to the engineers of the test bed, this
round of thrust chamber tests was completed 5 times in 2 days, of which the
longest 650-second test run set a record for the duration of a single test run
in the company's thrust chamber history, and the engine performance was fully
verified. LandSpace's two-pit test bed can continuously meet the test
requirements of TQ-12 and TQ-11 in different development stages, providing a
strong guarantee for the engine development.