Land-Space Makes its Debut at MAKS 2019 Air Show
2019-11-06 17:18:49
LANDSPACE
64
From August 27 to September 1, the MAKS 2019 Air Show was held in Moscow's Zhukovsky City. China was invited as the first Partner Country in the history of the Show and had its own independent pavilion. Recommended by the Beijing Municipal Government, LandSpace was invited to the Show and appeared in the China Pavilion as the only private space enterprise in the China exhibition group.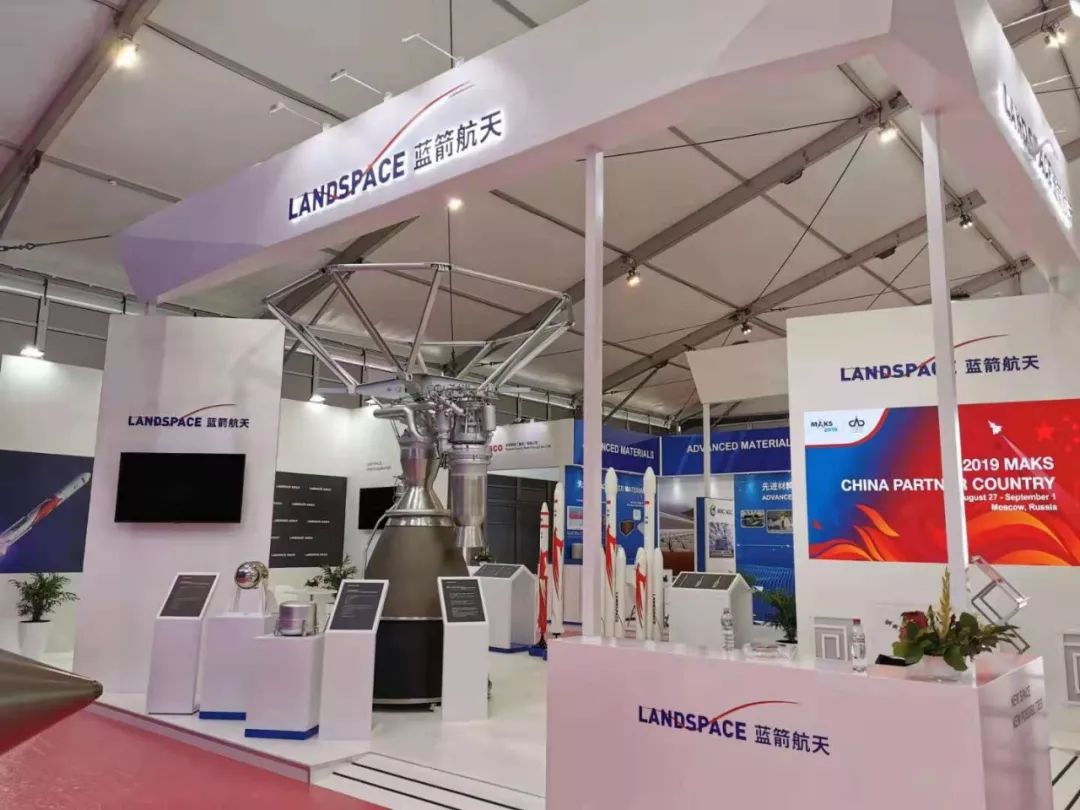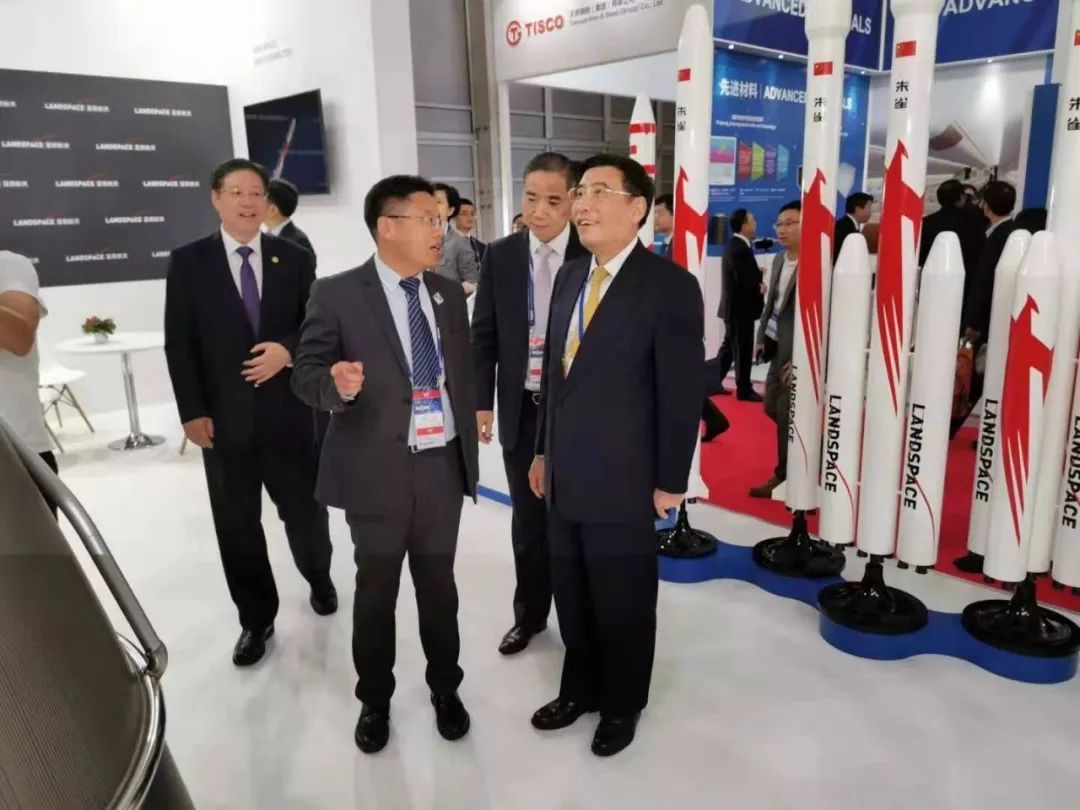 Minister Miao Wei of the Ministry of Industry and Information Technology and his delegation visited the Land-Space Booth
Zhang Hanhui, Chinese Ambassador to Russia, visited the booth
Counterparts from Roscosmos (Russian State Aerospace Corporation) visited the booth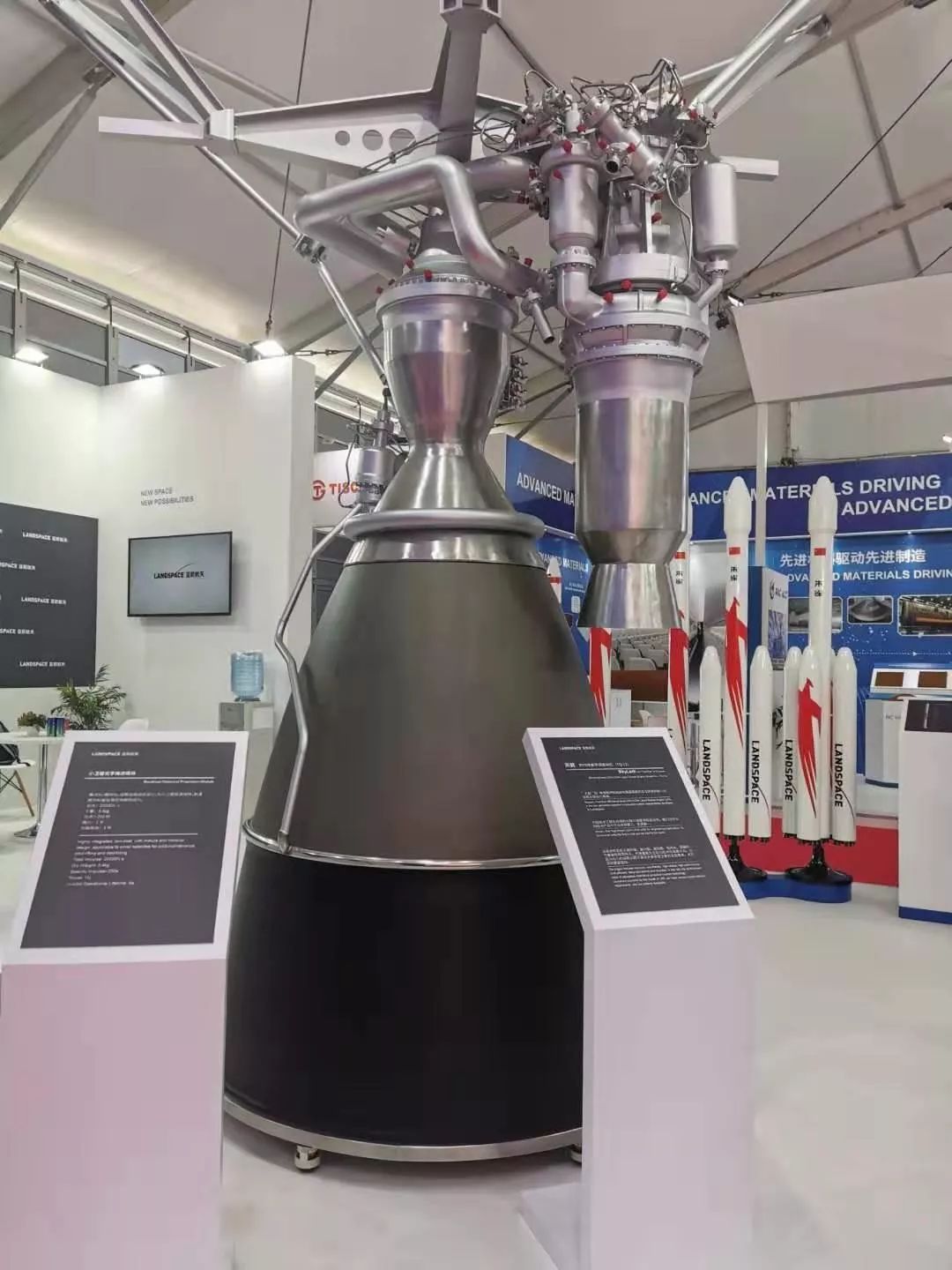 TQ liquid-oxygen-methane (LOX/LCH4) engine (TQ-12)

ZQ Launch Vehicle Family
In addition to the "TQ" 80-ton liquid oxygen methane engine (TQ-12) and "ZQ" series carrier rockets, there were also some unit products such as small satellite Hall electric propulsion module and small satellite chemical propulsion module exhibited.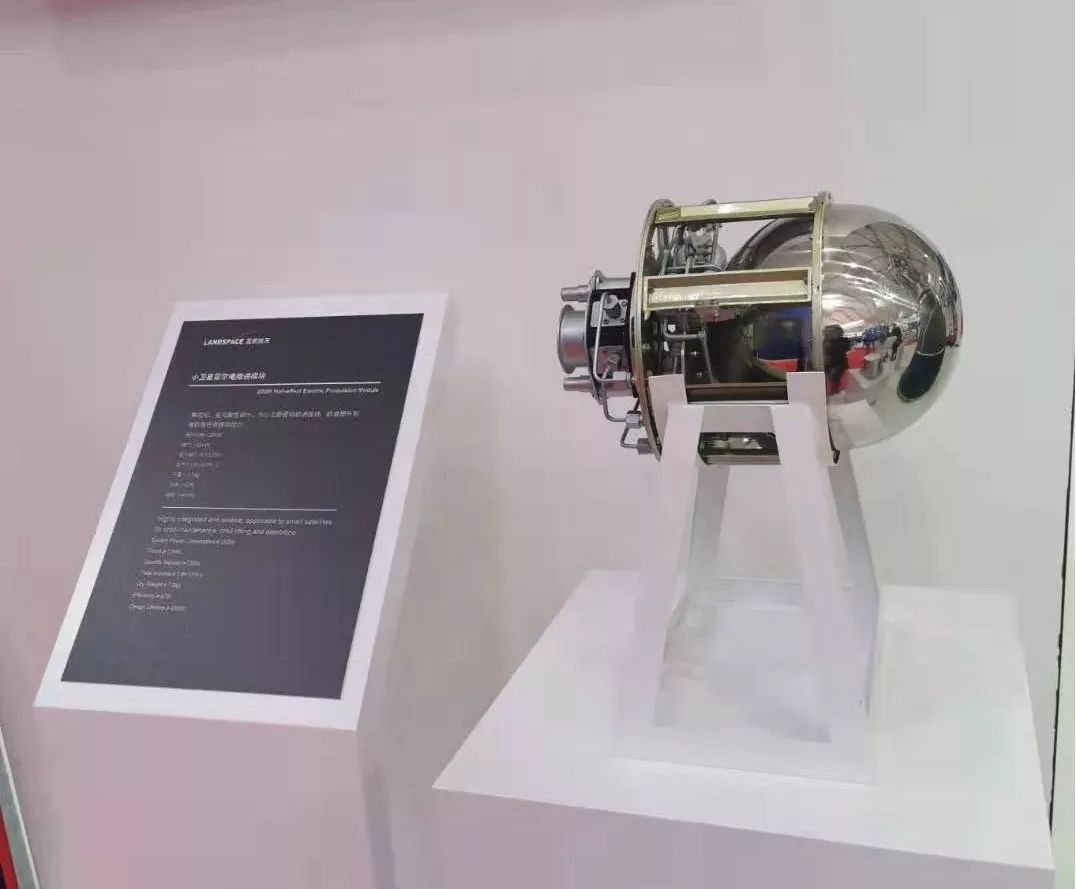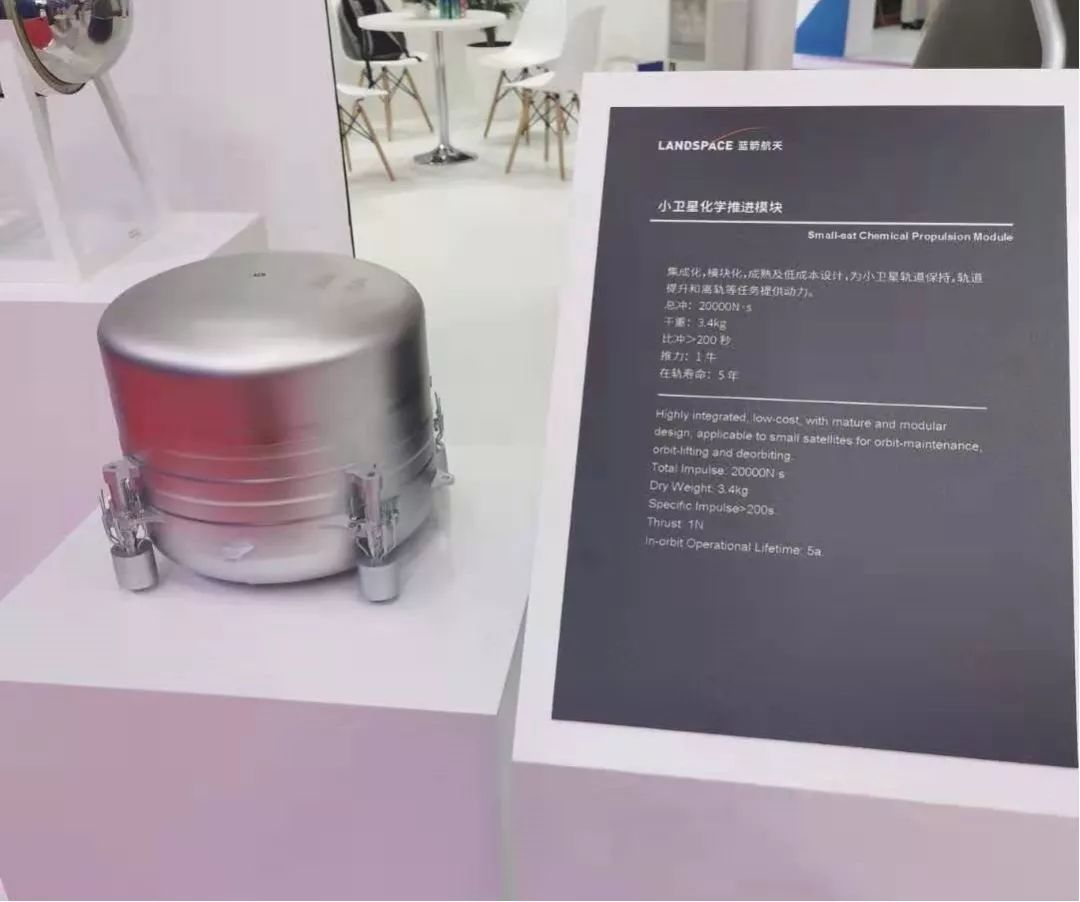 In addition, "ZQ-2" LOX/LCH4 launchers began to solicit payloads in the world for its maiden flight. The maiden flight will provide the industry with a variety of standard separation interfaces including standard size separation belt, low impact separation device and PODs, as well as a variety of launch modes such as large-scale payload exclusive launch, small satellite ride-sharing and Cube-sat integrated launch mission. The launcher-satellite interface can be customized according to various launch mission requirements.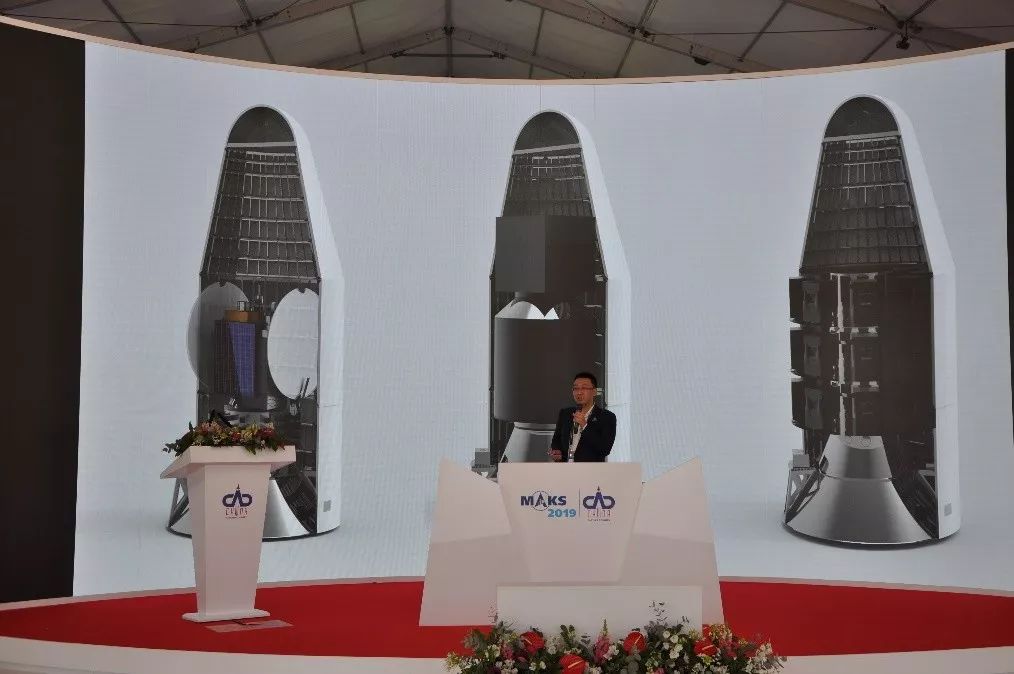 In accordance with the design concept of "high reliability, universality and low cost" and based on "one combination of propellants, one rocket body diameter and two types of engines", "ZQ-2" forms a series of liquid launch vehicles with capacity ranging from several tons to tens of tons and covering low, medium and high earth orbits via different design combinations. Not only can it meet the launch requirement of most small and medium-sized commercial satellites in the market, but it also has the capability of expanding to reusability technology and larger carrying capacity versions in the future.
LandSpace has always attached importance to and promoted international exchanges and cooperation. It is a formal member of the International Astronautical Federation (IAF) and a Standing Council member of the "Belt and Road" Aerospace Innovation Alliance (BRAIA), and has also maintained good communication with relevant international aerospace agencies and enterprises. In terms of cooperation among enterprises, LandSpace signed a satellite launch service agreement with D-Orbit from Italy and OpenCosmos from UK at the 2nd "Belt and Road" International Cooperation Summit Forum in April this year. LandSpace's debut on the MAKS 2019 Air Show with its core products this time is also an important embodiment of its internationalization strategy. In the future, LandSpace will make wider and more in-depth cooperation with enterprises worldwide.